Ninja blenders are high-quality tools that are known for being strong, durable, and flexible. They can mix almost anything. But we have often heard a question: is a Ninja blender dishwasher safe?
Are you looking for the answer to this question? Then you have come to the right place today. Our research team investigated this question thoroughly, using both theory and practice. We analyzed the instructions from the manufacturer and checked the scientific literature to see which materials are safe for dishwashers.
Ninja blenders are often advertised as safe to wash in the dishwasher. They suggest putting each part on the top rack. To confirm these findings, our team ran tests, washing different Ninja blender models in dishwashers. After running the dishwasher, we checked the blender parts—the pitcher, lid, and blades. They all looked fine, with no signs of damage. It means that you can put the Ninja blender in the dishwasher. But here are some things we noticed during our testing that we will share with you today in detail.
Let's know in detail!
First of all, we will deeply inform you about this: " Is Ninja Blender dishwasher Safe"
Are Ninja Blenders Dishwasher Safe?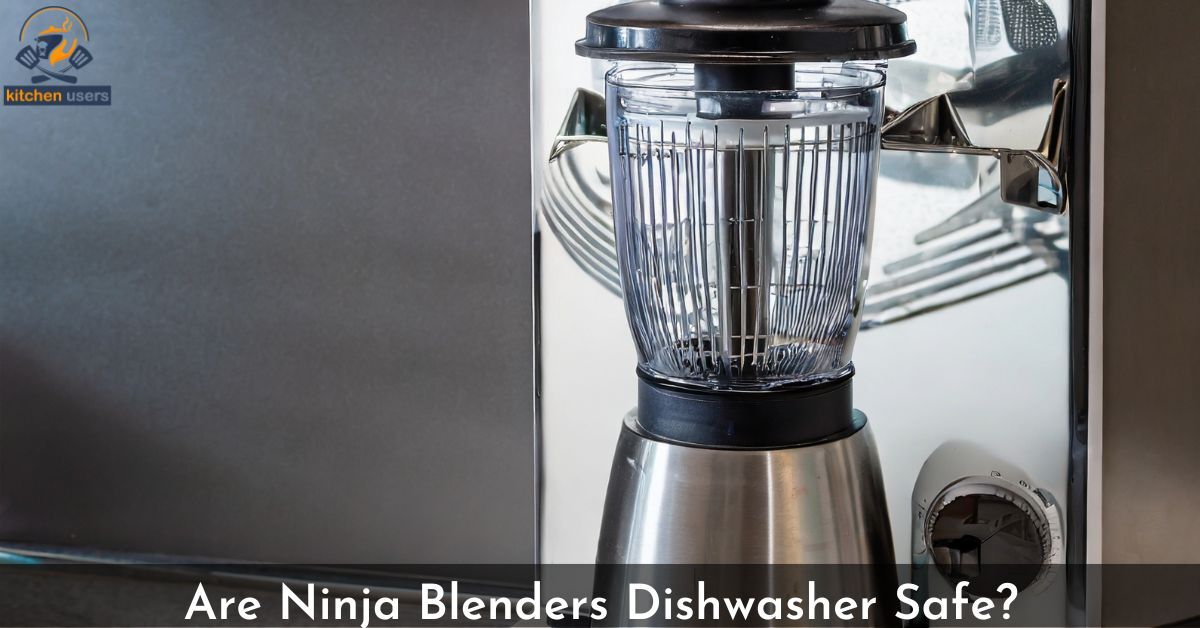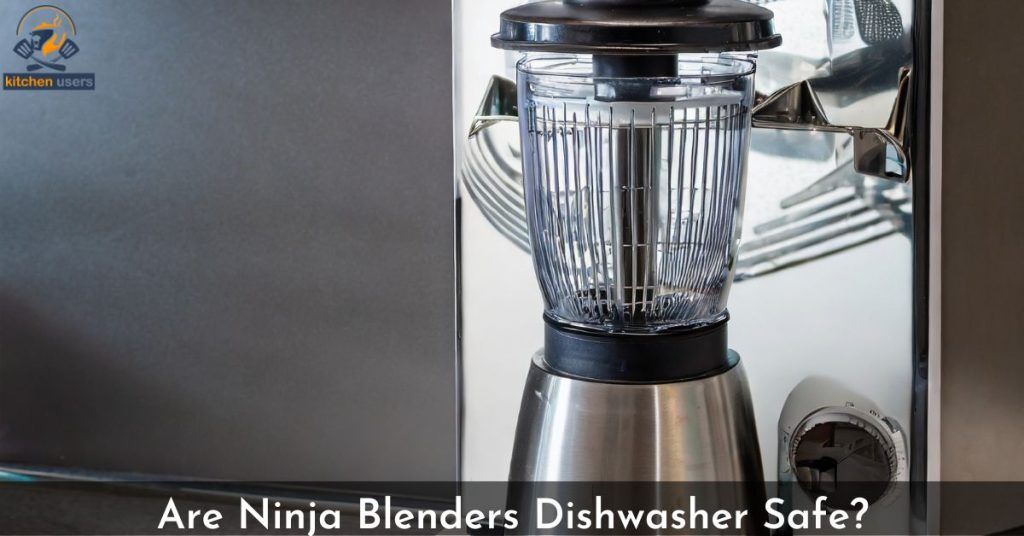 According to our research and as reported in the International Journal, yes, the Ninja Blender is dishwasher safe. But, we noticed that the cleaning instructions differ slightly for each model. Before putting your blender in the dishwasher, we suggest you that you read the user manual to learn how to clean it and what to check.
However, Ninja Blender has some removable parts, which you should know for awareness of Ninja Blender.
Next, you will know five ninja blender components name that are safe in dishwashers.
What parts of Ninja Blender are Dishwasher Safe
Most of the users don't know which parts of the Ninja blender are safe and which parts are not safe. They are confused about what is actually right. That's why we're sharing a table below so you can see which ones go in the dishwasher and which don't.
| | |
| --- | --- |
| Component | Dishwasher Safe? |
| Blade Assembly | Yes (Top Rack) |
| Motor Base | No |
| Single-Serve Cups | Yes (Top Rack) |
| Travel Lids | Yes (Top Rack) |
| Nutri Ninja® Spout | Yes (Top Rack) |
| Nutri Ninja® Straw | Yes (Top Rack) |
| Nutri Ninja® Flip-Top Lid | Yes (Top Rack) |
| Seal or Gasket | Yes |
Again, remember this: Don't put the motor base of a blender in the dishwasher.
After that, you will know some common model names that are safe in dishwashers.
Which Ninja blenders are dishwasher safe?
A few days ago, we did research in the market, and from there, we found some blenders that accurately go in the dishwasher (without the motor base). Below, we're sharing the names on all those blenders in an infographic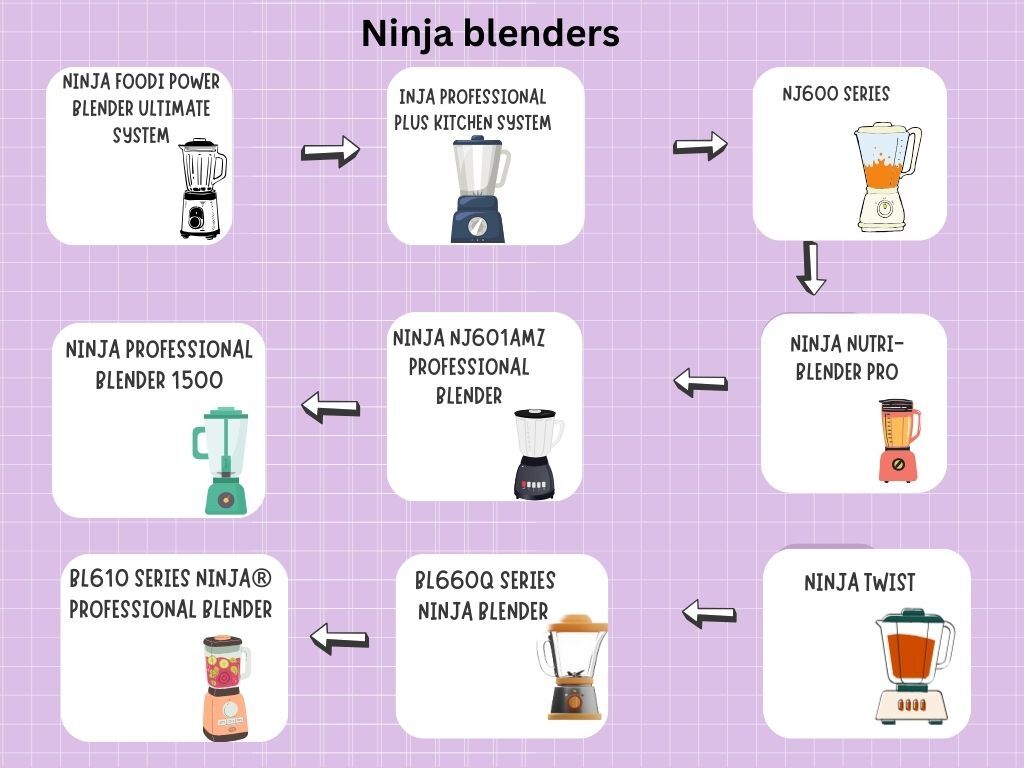 Some Ninja blender models have special features or parts that can't be put in the dishwasher, for example:
Hot Blender is not dishwasher safe
The Ninja Foodi Cold &
Because the base of the pitcher has a hot element built into it.
You should mind it; not all blenders not go in the dishwasher.
However, I almost hear from people who use the Ninja Auto IQ Blender: Is the Ninja Auto IQ Blender dishwasher safe? Let's answer this question now:
Is the Ninja Auto-IQ dishwasher safe?
This blender is designed with smart technology. It is made to be user-friendly and easy to clean. You will be surprised to know this and use this model blender. Actually, the Ninja Auto-IQ dishwasher is safe. It means that the lids, containers, blade sections, and other parts can go in dishwasher-safe. But you have to place them on the top rack.
When Should You Clean Your Ninja Blender?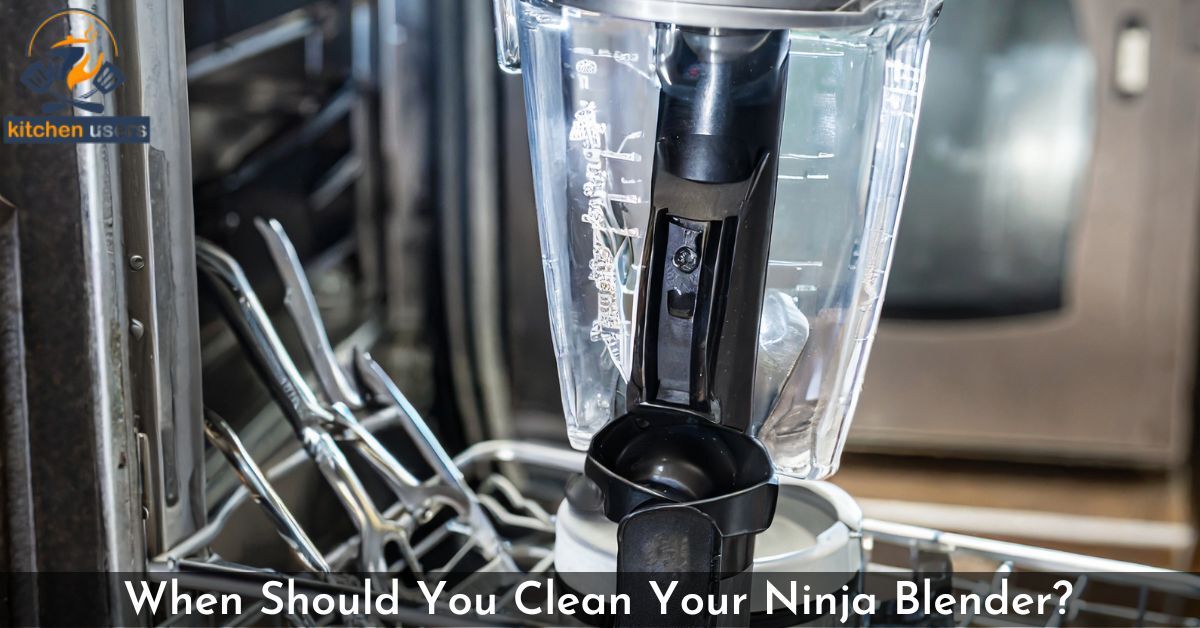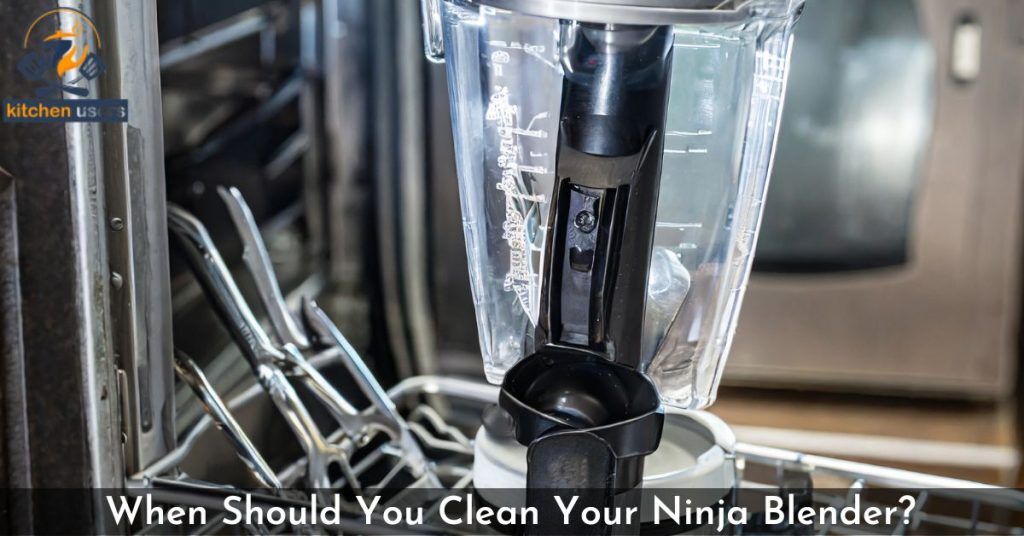 Cleaning your Ninja Blender is necessary for maintaining both optimal performance and hygiene. After each use, food particles and residues can accumulate on the blades, container, and other components. These leftovers pose an 80% health risk by harboring bacteria. As well as can also affect the blender's ability to function, like:
Bacterial Contamination
Dull Blades and Reduced Performance
Mold Growth
Cross-Contamination
Unpleasant Odors
For better cleaning, it is better to clean immediately. This keeps the residue from drying out and sticking, which makes it easy to clean. Regularly cleaning the blender prevents cross-contamination between different ingredients, keeping each recipe pure. To keep your blender in good condition, clean it right after use or every day. This will help it last longer, avoid smells, and make blending safe and enjoyable. Regular deep cleaning, as instructed by the manufacturer, helps ensure that all parts are fully cleaned. This promotes a clean and well-maintained appliance.
However, do you know how to clean Ninja blender? If you don't know, Let's know:
How To Clean Your Ninja Blender
Cleaning your Ninja blender is a simple process. First, remove the pitcher and lid and rinse them in warm, soapy water. You can also put these parts in the dishwasher for hassle-free cleaning. For best results, make sure to use a gentle cycle with liquid detergent.
Once you've washed off all the components, use a soft cloth to wipe the motor base and other electrical parts. Be sure not to submerge these parts in water, as they may become damaged. Finally, reassemble the blender, and you should be good to go!
After that, you will know the self-cleaning feature in the ninja blender.
What Is The Self-Cleaning Feature In Ninja Blenders?
Ninja blenders have a self-cleaning feature. It uses water, heat, and pulsing action to remove food particles and debris. This feature helps with cleaning and saves time, so your blender stays in good condition.
To turn on the self-cleaning option, just do these things:
Remove the cap and add warm water to the blender jug to begin the process and ¼ of the jug empty.
Up to the "Clean" line on the pitcher, fill it with water. Add a small amount of dishwashing liquid, typically about two drops.
Put the lid and center cap onto the pitcher and make sure they are locked in place.
Locate the "Clean" or "Auto-Clean" button on the blender base. Press the button to initiate the self-cleaning cycle.
Allow the cycle to run. The self-cleaning cycle usually takes about 60 seconds, depending on your Ninja blender model. In this cycle, the blender will pulse and blend the water-soap mixture to remove stuck-on food.
After the cycle finishes, rinse the pitcher well with clean water to remove the soap residue. Allow the pitcher and blades to air dry completely before storing the blender.
Tips For Using Your Ninja Blender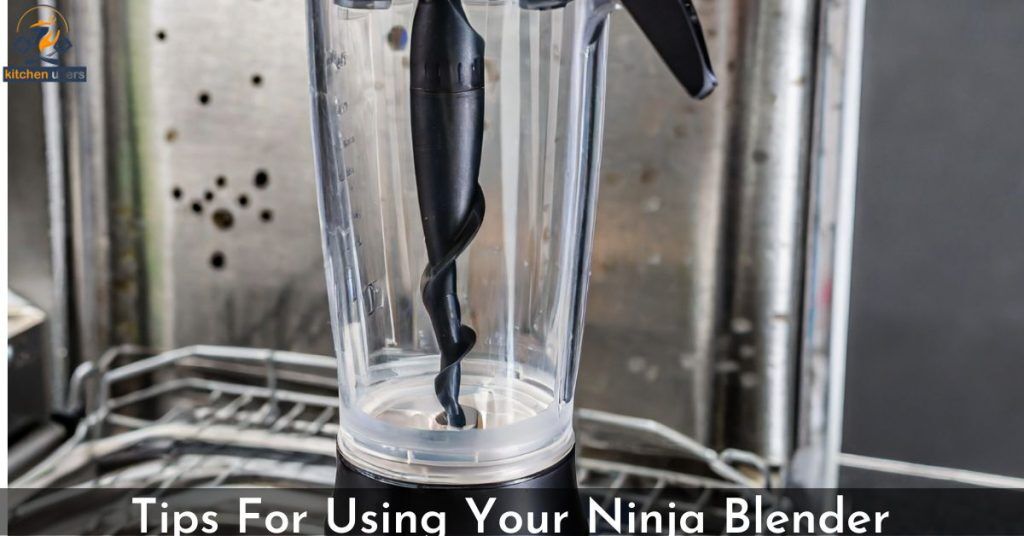 From our real experience, we want to share a few tips you should remember always.
First, always add liquid or ice to the pitcher before blending ingredients. By doing this, the blades will be able to combine. And chop everything together for even consistency. Avoid overfilling the pitcher, as this can put too much strain on the motor and cause damage. Finally, never use metal utensils. When stirring or scraping down the sides of the container, wooden or plastic tools are best!
From our research and experience we say that taking proper care of your Ninja Blender can ensure its Longevity such as;
Regular cleaning,
Avoiding the dishwasher for electrical components,
Adding liquid or ice before mixing ingredients and. On this topic we have a good post Can I Put Hot Liquid In The Ninja Blender, if you visit here, we hope you will be clear.
Never using metal containers is an important step in keeping them in peak condition. With regular maintenance and care, your Ninja Blender should last a long time!
FAQ
Are ninja cups dishwasher safe?
Yes, Ninja cups are generally dishwasher-safe. To take good care of your Ninja, check the user manual for instructions on maintenance.
Read more on "What Is A Ninja Blender Cup, And How Does It Work"
What Should I Avoid When Using My Ninja Blender?
When using your Ninja blender, you should always avoid overfilling the pitcher. This can put too much strain on the motor and cause damage. Never use metal utensils when stirring or scraping down the sides of the container. Wooden or plastic tools are best! Finally, always add liquid or ice before blending ingredients for optimal results.
Conclusion
Our research team examined different Ninja blender models and user manuals. They found that most Ninja blenders can be washed in the dishwasher. The blender parts you can put in the dishwasher are the pitcher, lid, blades, and any other attachments. Always check your dishwasher's user manual to ensure it works well and is taken care of properly.
Our main objective is to provide you with correct and accurate information. Thank you so much for staying with us. If you have any valuable suggestions on this topic, share with us in the comment box.
play youtube
,
xvideos
,
porn
,
hentai
,
porn
,
xnxx
,
sex việt
,
Phim sex
,
mp3 download
,
MÚSIC MP3
,
Define Npv
,
hentai
,
free porn xx
,
Tom Life Insurance Review
,
Is It Better To Pay Credit Card Before Statement
,
Anime xxx
,
phim xxx
,
Free MP3
,
phim xnxx
,
Chinese Sex
,
phim xxx
,
xtube
,
Ncl Trip Insurance
,
gay brasileiro xxx
,
sex
,
BR sex
,
xxx
,
How Does Apple Music Voice Work
,
Jav hd
,
December In Washington Dc
,
black horny old man eat pussy
,
sexo forte
,
Hot Topic Canada
,
Craigslist Search All
,
Hentai haven
,
sex
,
Meet Joseph J. Williams, the renowned kitchen specialist who is integral to the kitchenusers.com team. With a passion for kitchen appliances and an unwavering commitment to delivering the best to kitchen enthusiasts, William has carved a niche in the world of kitchen technology.