How to deep clean the toaster oven? Toaster ovens are an important part of maintenance and well-being. Toaster ovens are an essential part of many modern kitchens. But like any other kitchen appliance, your toaster oven can become dirty and moldy if you don't give it the attention it deserves. If your toaster oven is looking a little rough, fear not! There are a few simple steps you can take to deep clean and maintain your toaster oven over its lifetime.
Toaster ovens are convenient kitchen appliances that can be used to toast, broil, or bake small meals. But like any other kitchen appliance, it needs regular cleaning and maintenance. To keep it running, you need to deep clean your toaster oven once in a while. We have discussed in this post how to keep your toaster clean.
Why Is A Deep Clean Important?
A deep clean toaster oven is important for some reasons:
Having a clean toaster oven means that it will be more efficient when it comes to cooking food. A dirty appliance can lead to uneven heating and poor results from your meals.
A deep cleaning helps keep dangerous grease build-up at bay, which can lead to fires if left unchecked.
A clean toaster oven looks better and can help improve the look of your kitchen. Because if it's not cleaned properly, could your toaster oven be toxic?
How Often Should You Clean Your Toaster Oven?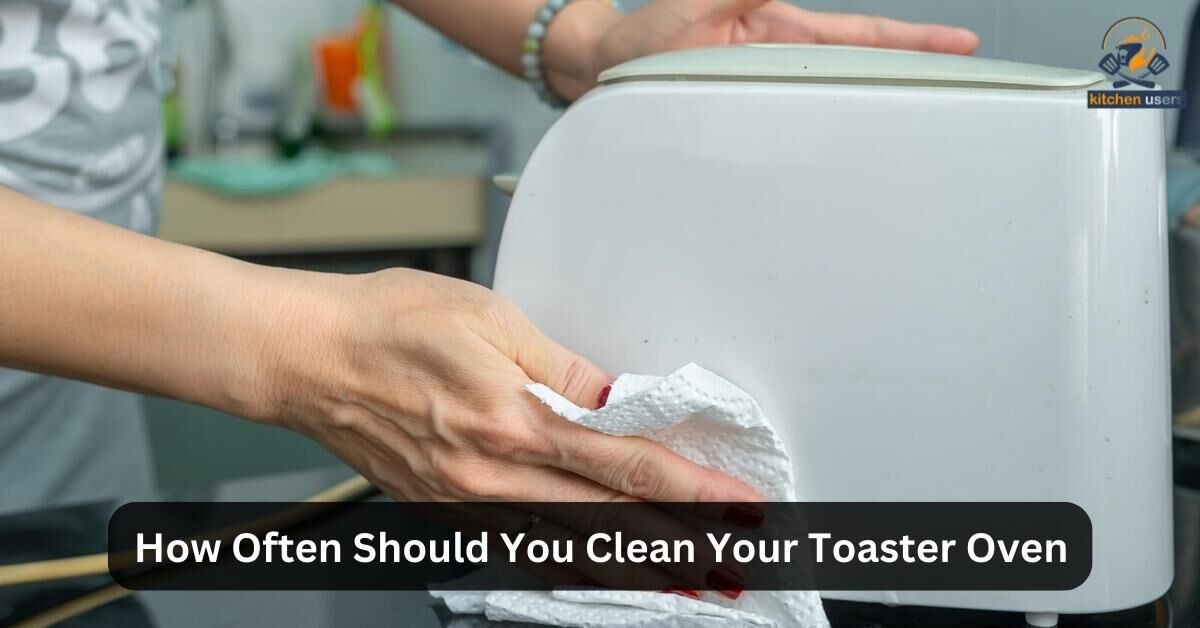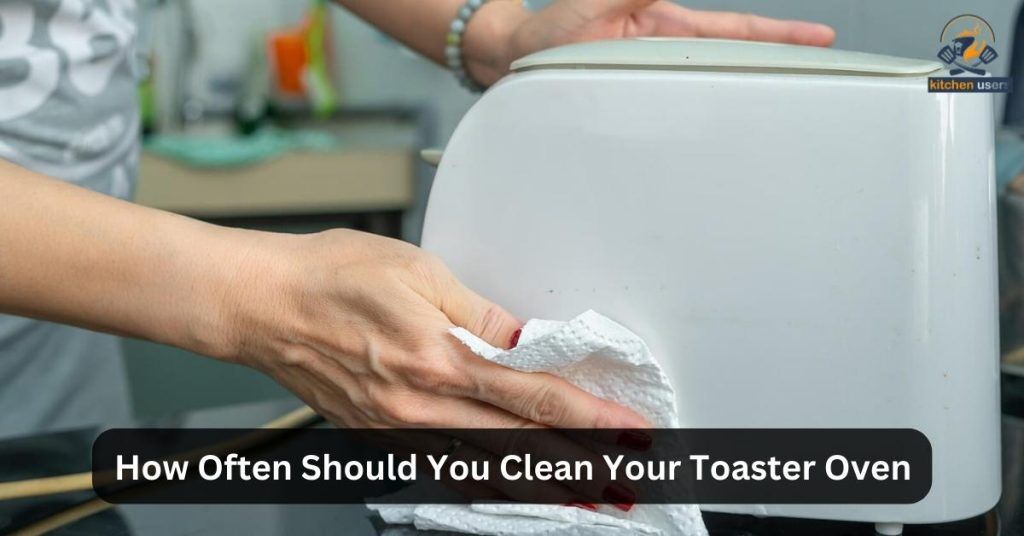 You should deep clean your toaster oven at least once every two months. This will help ensure that any dirt or debris is removed before it has a chance to build up and cause damage.
Steps to Deep Clean Your Toaster Oven:
1. Unplug the oven and remove all removable parts, such as crumb trays, racks, and grates.
2. Wash these components in hot soapy water or place them in a dishwasher-safe container and run them through the dishwasher.
3. Clean the inside of the oven with a damp sponge or towel, being careful to get rid of any food residue that may have stuck to the interior.
4. Use a paste made of baking soda and water for tougher stains. Mix together one part baking soda with four parts water until it forms a paste. Apply this paste to the area.
How to Clean Your Toaster Oven in 6 Easy Steps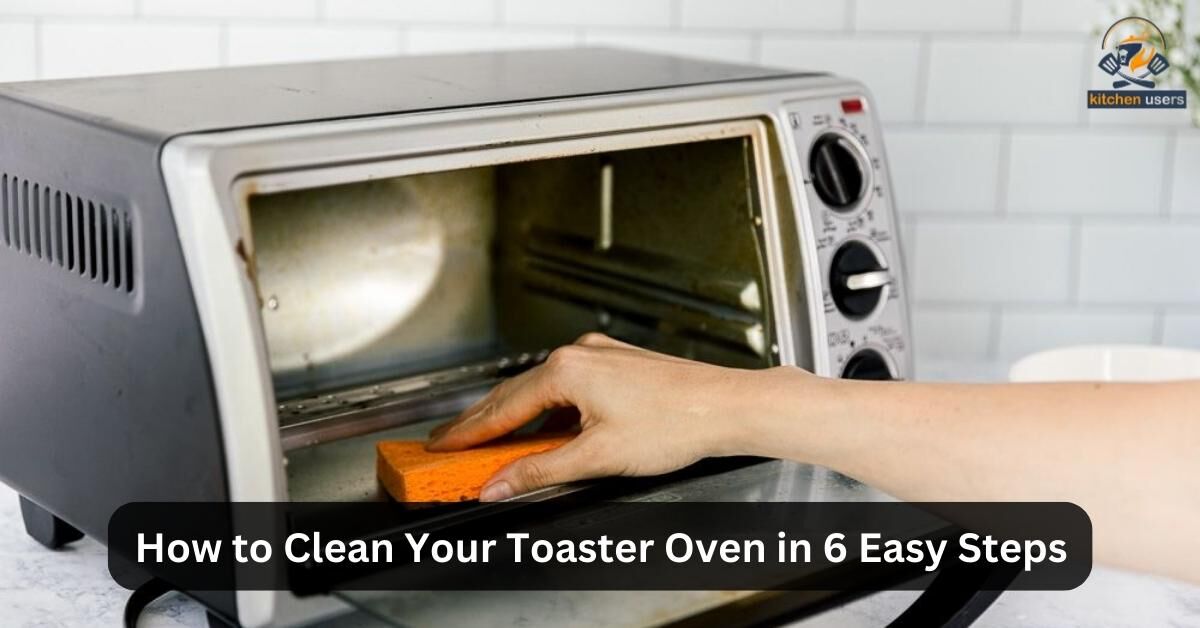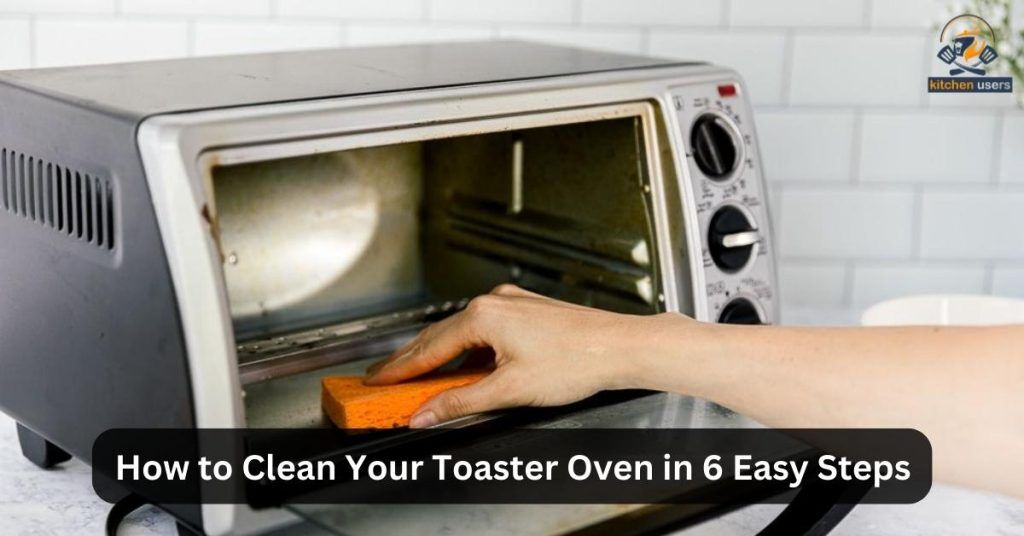 Unplug Your Toaster Oven
The first step in cleaning any kitchen appliance is to unplug it from its power source. Once the device is unplugged, remove all elements from inside the oven like racks, trays, crumb trays, and other removable parts. Put these toaster oven items aside so that they can be cleaned later on.
Remove All Trays And Racks And Soak Them In Soapy Water
Remove all trays and racks from the toaster oven and soak them in hot soapy water. This will help to loosen any stuck-on food residue and make cleaning easier. Let them sit for a few minutes before scrubbing each piece with a soft cloth or sponge.
Once you have finished cleaning each piece, rinse them off with clean water and set them aside to dry. Now that all removable components have been removed and cleaned. You can now move on to wiping down the inside of the oven. Use a damp cloth or sponge to wipe down the
Clean The Inside Of Your Toaster Oven
Inspect the inside of your toaster oven for any debris or food residue. Use a damp cloth or sponge to wipe away any dirt and debris that may have collected on the sides and bottom of the oven.
You can also use a mild detergent or baking soda paste if needed to remove any stubborn stains. Once you are finished cleaning, make sure to wipe down the entire inside of the oven with a damp cloth and remove any excess moisture.
How to Clean Toaster Oven Glass
If your toaster oven has a glass door, you will need to use a different method of cleaning. First, remove any screws holding the glass panel in place from the toaster oven by unscrewing them. Then, soak the glass in hot soapy water for a few minutes.
Use a soft scrubbing brush to remove trapped grease or grime. When you're done cleaning the glass, rinse it with clean water and dry it before replacing it in your toaster oven.
How to Clean Toaster Oven Heating Elements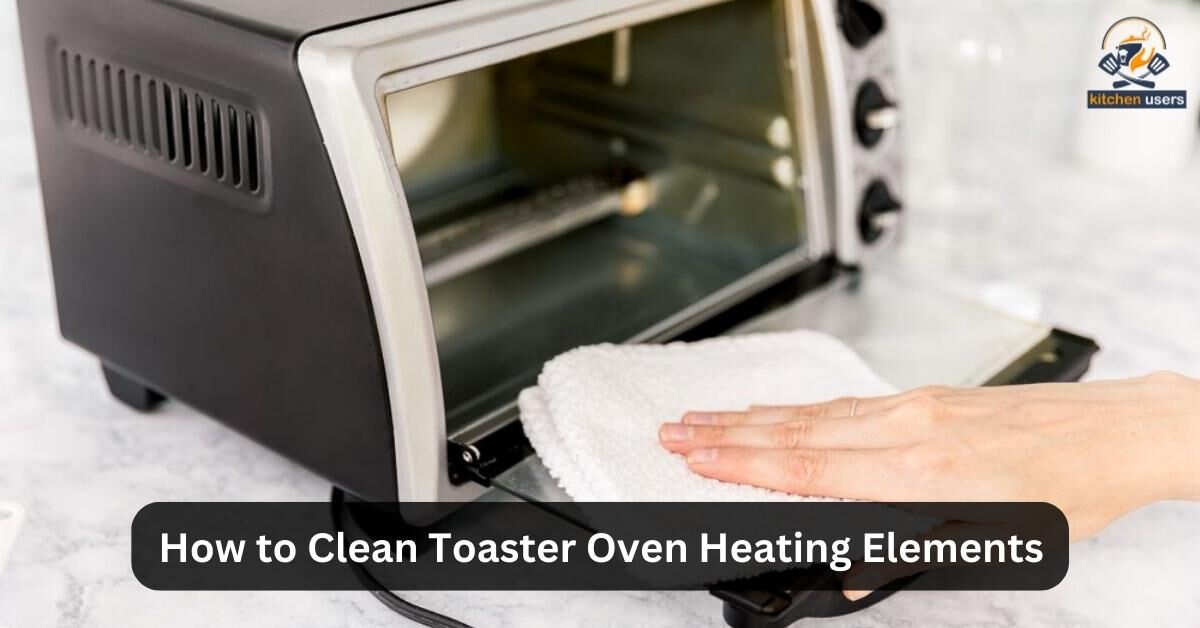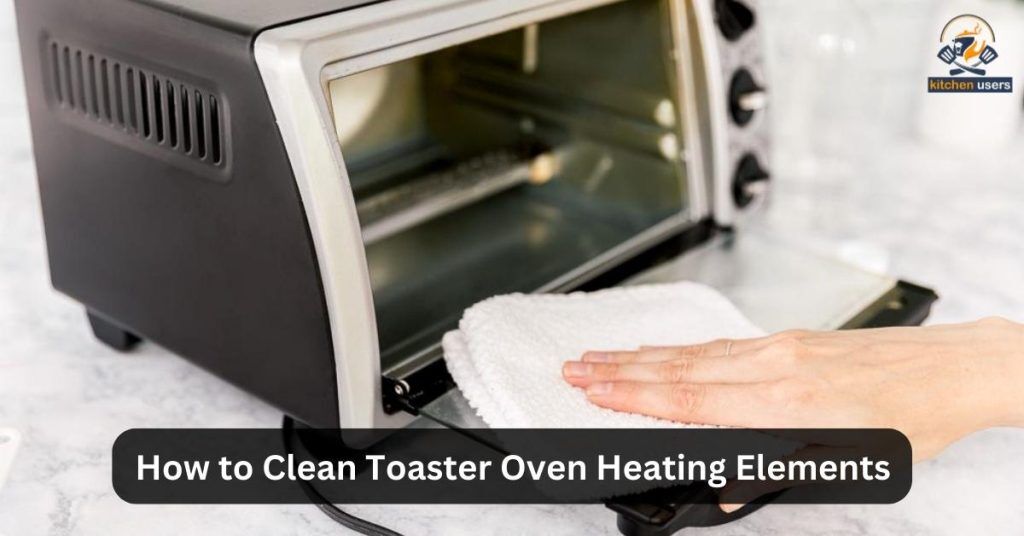 Once you have finished cleaning the inside of your best toaster oven, it is time to clean the heating elements. This is important as dirty heating elements can affect how the appliance functions and can even lead to fires if left unchecked. Use a soft cloth or brush to scrub away any debris that has built up on the heating element. When you're through, use a vacuum to remove any loose dirt and dust.
Clean The Outside Of The Toaster Oven With A Soapy Sponge
The final step in the cleaning process is to wipe down the outside of your toaster oven. Use a damp cloth or sponge to remove any dirt, dust, or fingerprints that may have accumulated on the appliance. Finish by drying off the exterior with a clean cloth, and you are done!
Regular Cleaning of Your Toaster Oven
FAQ
How Do You Clean A Dirty Toaster Oven?
If your toaster oven is particularly grimy, you may need to use a more thorough cleaning method. Start by scrubbing the inside of the oven with mild detergent and warm water. Then, apply a paste made out of baking soda and water to any stubborn areas and let it sit for several minutes before wiping it away.
How Do You Get Baked In Grease Out Of A Toaster Oven?
Baked-in grease can be difficult to remove from a toaster oven. First, try using a soft brush or cloth to scrub away the grease. If that doesn't work, you can make a paste out of baking soda and water and apply it to the affected areas. Let the paste sit for several minutes before scrubbing away with a soft brush. Rinse off with warm water and dry before plugging the oven back in.
Can You Use Easy Off In A Toaster Oven?
No, Easy Off should not be used in a toaster oven. The chemicals in the cleaner can damage the heating elements and other components of the appliance. It is best to use mild detergents or baking soda paste to clean the inside of your toaster oven.
As you can see, regular cleaning and maintenance of your toaster oven
will help keep it in good condition and extend its life. Use these pointers to get started maintaining cleanliness.
Conclusion:
Finally, keeping your toaster oven clean is important to ensure optimal performance and safety. The simple steps mentioned above will keep your appliance looking good for many years to come. And will help keep it effective.
By sticking to a regular cleaning schedule. You can enjoy all the delicious snacks that your toaster oven has to offer without worrying about dirt, grime, or any other messes. So get started on your cleaning routine today and keep your toaster oven in tip-top shape!
Thank you for reading!
play youtube
,
xvideos
,
porn
,
hentai
,
porn
,
xnxx
,
sex việt
,
Phim sex
,
mp3 download
,
MÚSIC MP3
,
Define Npv
,
hentai
,
free porn xx
,
Tom Life Insurance Review
,
Is It Better To Pay Credit Card Before Statement
,
Anime xxx
,
phim xxx
,
Free MP3
,
phim xnxx
,
Chinese Sex
,
phim xxx
,
xtube
,
Ncl Trip Insurance
,
gay brasileiro xxx
,
sex
,
BR sex
,
xxx
,
How Does Apple Music Voice Work
,
Jav hd
,
December In Washington Dc
,
black horny old man eat pussy
,
sexo forte
,
Hot Topic Canada
,
Craigslist Search All
,
Hentai haven
,
sex
,

As a 10 years veteran in the culinary industry, I have developed a passion for all things kitchen. With a deep understanding of food preparation and cooking techniques, I am a true kitchen specialist. My experience working in Khedmot kitchen has allowed me to hone my skills and become an expert in creating delicious and visually appealing dishes.
I am a creative and innovative chef, constantly experimenting with new ingredients and cooking methods to bring unique and memorable dining experiences to my customers. In addition to my culinary expertise, I am also highly organized and able to effectively manage a team of kitchen staff, ensuring that all tasks are completed efficiently and to a high standard.
I am dedicated to my craft and always strive to create exceptional dining experiences for my customers. Whether it's developing a new menu, training my kitchen team, or working with local suppliers, I am always looking for ways to improve and take my kitchen to the next level.
If you're looking for a skilled and passionate kitchen specialist, look no further. I am eager to bring my expertise to your team and help take your kitchen to the next level.