Discover the wonderful world of manual citrus juicing and its benefits! This guide promises to take you on a journey through using a manual citrus juicer efficiently. No matter if you're making zesty lemonades or adding a burst of orange to your dishes, we've got you covered with easy steps. We'll cover How To Use A Manual Citrus Juicer in this post.
From assembling the juicer to getting the last drop of juice, you'll become a pro. Say goodbye to store-bought juices filled with additives, and say hello to the joy of fresh citrus flavors. Let's jump in and learn how to make the most of your manual citrus juicer!
Next, we'll talk about how to set up your juicer.
5 Steps To Use A Manual Citrus Juicer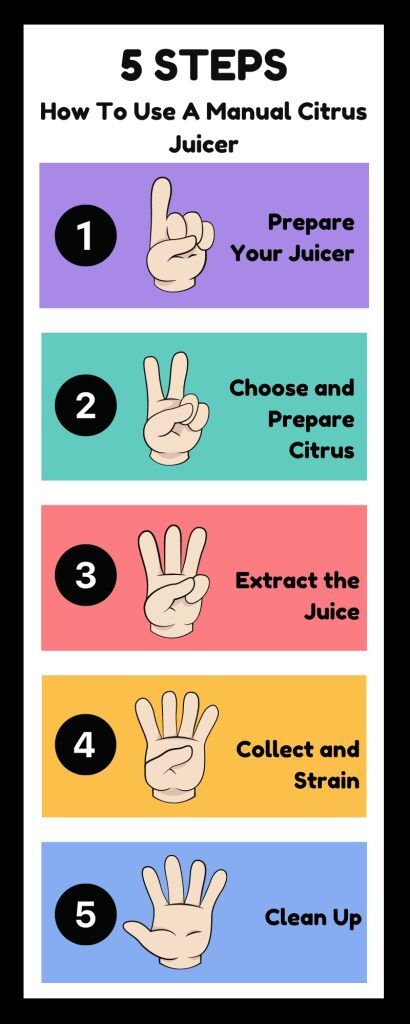 Step 1: Prepare Your Juicer
Meet the manual citrus juicer and its parts. Get ready to assemble it for juicy adventures! Start by connecting the handle and the juicing cone. These pieces work together like a team to help you get every drop of goodness from your citrus fruits. Just like putting together a puzzle, you'll have your juicer ready in no time. So, gather your juicer, and let's create a juicing machine that's ready to squeeze out the yummy flavors!
Next, we'll talk about how to choose and cut citrus.
Step 2: Choose and Prepare Citrus
Time to pick the best fruits for juicing! Look for ripe citrus buddies with bright colors. They're bursting with flavor just waiting to be released. Once you've found your fruity friends, give them a gentle bath to wash away any dirt. After their refreshing shower, pat them dry with a clean towel.
Now, grab a grown-up's help and slice those fruits right down the middle. Careful with the knife – safety first! Your citrus halves are ready to jump onto the juicer and make some delicious juice magic happen. So, let's choose citrus juicer, wash, dry, and slice those citrus champs like a pro!
Next, we'll talk about Getting the Juice Out.
Step 3: Extract the Juice
It's juice time! Put a citrus half on the juicing cone with the cut side down. Imagine it's like giving your fruit a cozy seat. Now, get a good grip on the handle and give it a twist. Press down gently, but not too hard. The juicing cone will work its magic and start squeezing out all the tasty juice.
Keep twisting and pressing – you'll see that golden goodness flowing out. It's like a fruity treasure hunt, but instead of finding gold, you're finding the most delicious juice ever! So, put that citrus half on the cone, twist, and let the juicer do its thing.
Next, we'll talk about Gather and Strain.
Step 4: Collect and Strain (Optional)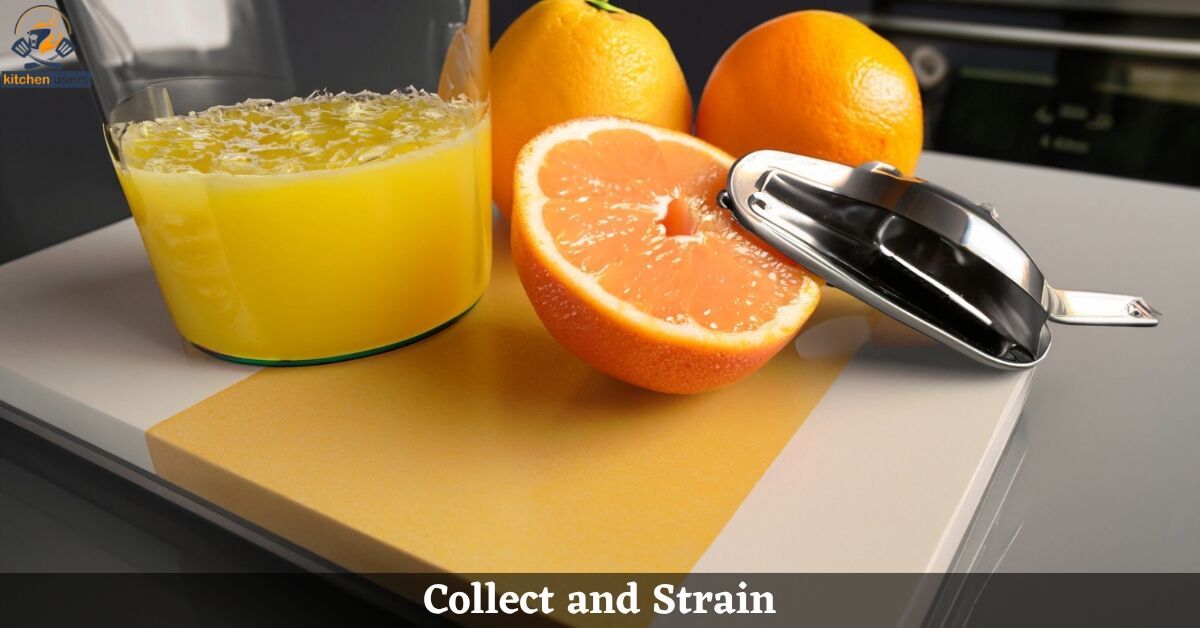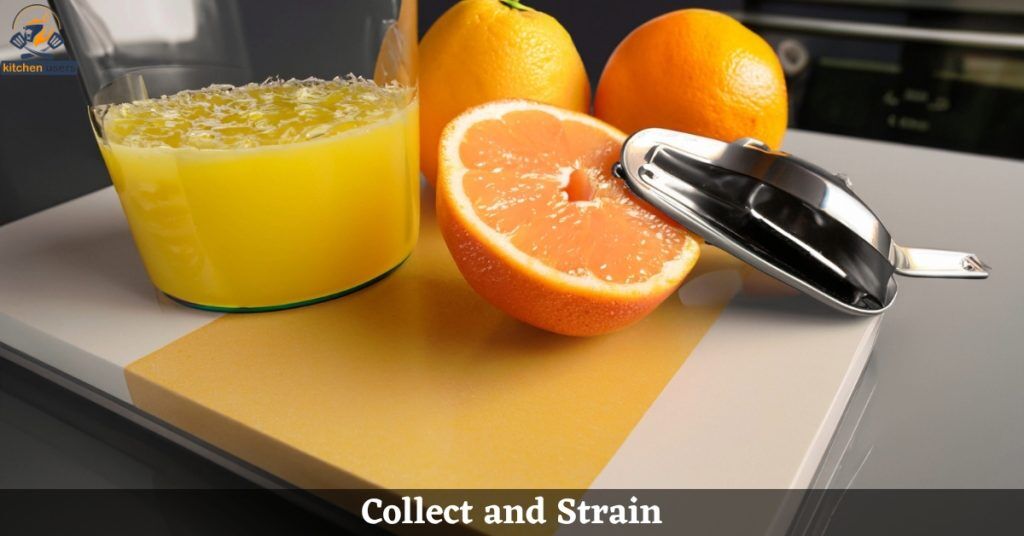 Time to catch that amazing juice! Put a container under the juicer's spout, like a catcher's mitt ready for a game-winning catch. The juice will flow down and fill up your container with yummy goodness. If you want super smooth juice without any bits, think about using a strainer.
It's like a juice filter that keeps out any pulp or seeds. Just pour your juice through the strainer into another container. But remember, this step is like adding extra toppings to your ice cream – it's up to you! So, position your container, and if you're into it, give that juice a little strain for some extra smooth sipping.
Next, we'll talk about cleaning up.
Step 5: Clean Up
Let's tidy up after the juicy adventure! Take apart the juicer – it's like taking apart a puzzle to clean each piece. Wash all the parts carefully for using vegetables in the juicer. Use some soap and water to make sure they're squeaky clean. Don't wait too long to clean up, or things might get sticky.
Give those juicer parts a good scrub so they're all shiny and ready for the next juicing journey. Just like superheroes need a bath after saving the day, your juicer needs a little spa time too. So, take it apart, wash it up, and keep your juicer happy and clean!
We'll talk about Manual Lemon Squeezer next.
Manual Lemon Squeezer Citrus Juicer
Hey there, curious minds! Ever heard of a manual lemon squeezer? It's like a tiny magic machine that helps you get the juice out of lemons without any fuss. Imagine a little tool that looks like tongs, but instead of grabbing, it gives delicious lemony goodness. How does it work, you ask? Well, you cut a lemon in half, put one half between the "tongs," and give them a little squeeze.
Squeezing makes the lemon's juice come out and go into your cup or bowl. It's like giving a lemon a big, friendly hug to say, "Give me your juice!" So, the next time you need lemon juice for your lemonade or recipes, remember this cool gadget – the manual lemon squeezer – and you'll have juice in a jiffy!
How to Squeeze Lemon Without Squeezer? [3 Steps]
Hey, curious minds! Can't find a squeezer? No worries, we've got you covered. Squeezing lemons without a squeezer is like doing a little kitchen experiment.
Now follow the steps
Step 1: First, roll the lemon on the counter to make it softer.
Step 2: Then, cut it in half. Get a fork, stick it into the lemon's flesh, and twist it like you're turning a key.
Final Step: The juice will come out, just like magic! It might not be as easy as a squeezer, but it's a fun way to get that lemony goodness.
Now you can squeeze lemon without squeezer.
How Does a Manual Juicer Work?
Imagine a juicer as a fruit hugger – it gently squeezes fruits to get their juice out. A manual juicer has a cone where you put the fruit, and a handle you press. When you press, the juice comes out through tiny holes, and voila, you have fresh juice! It's like getting a big, juicy hug from your favorite fruit.
What Is the Use of Citrus Press Juicer?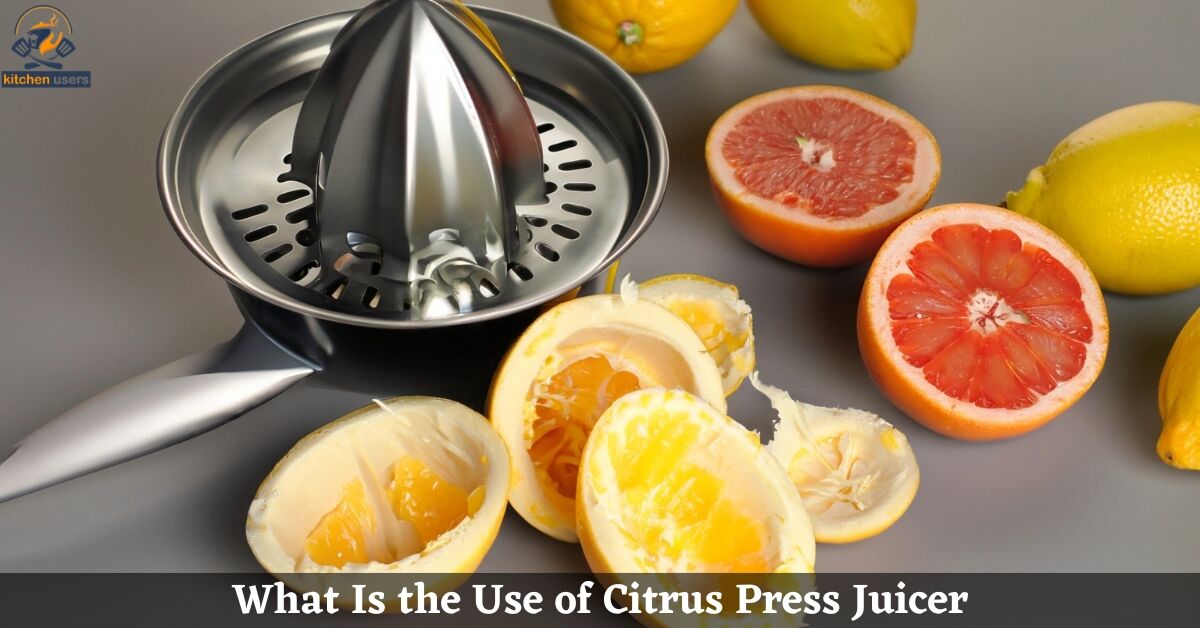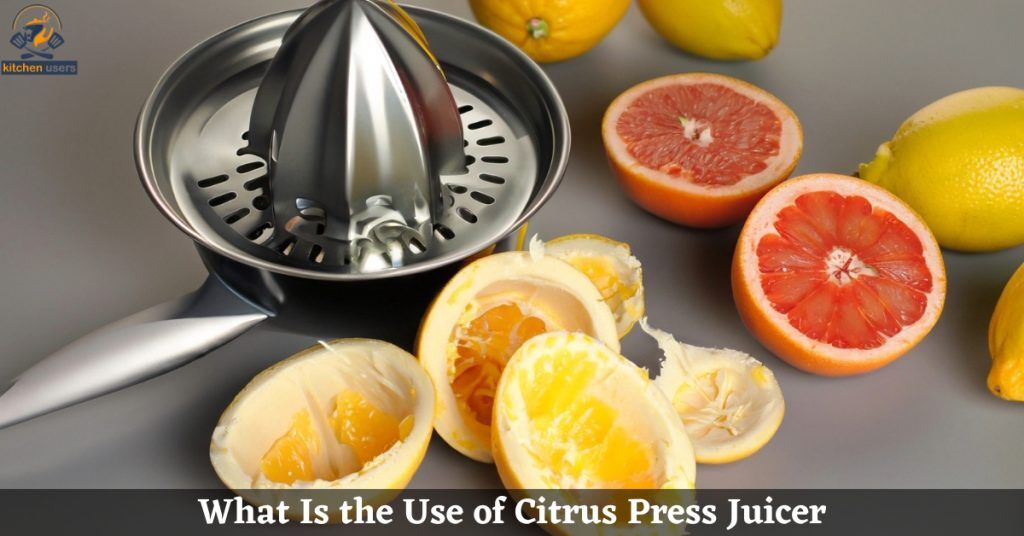 Ever wanted to turn oranges, lemons, or limes into tasty juice? That's where a citrus press juicer comes in! It's like a juice maker for citrus fruits. It squeezes the fruits to get every drop of yummy juice. You can use this juice for drinks, recipes, or just to enjoy the fruit's flavor.
How to Use a Manual Citrus Juicer: Video
Conclusion On How To Use A Manual Citrus Juicer
To wrap up our juicing journey: gather your tools, pick ripe fruits, prep and set up the juicer, juice and collect the liquid gold, strain if desired, tidy up, and fine-tune your technique. Think of the joy that fresh citrus juice adds to your recipes, from tangy drinks to scrumptious dishes. I hope you have gone through – How To Use A Manual Citrus Juicer in this post. So, keep those juices flowing and relish the zesty, flavorful adventure of citrus in every drop.
play youtube
,
xvideos
,
porn
,
hentai
,
porn
,
xnxx
,
sex việt
,
Phim sex
,
mp3 download
,
MÚSIC MP3
,
Define Npv
,
hentai
,
free porn xx
,
Tom Life Insurance Review
,
Is It Better To Pay Credit Card Before Statement
,
Anime xxx
,
phim xxx
,
Free MP3
,
phim xnxx
,
Chinese Sex
,
phim xxx
,
xtube
,
Ncl Trip Insurance
,
gay brasileiro xxx
,
sex
,
BR sex
,
xxx
,
How Does Apple Music Voice Work
,
Jav hd
,
December In Washington Dc
,
black horny old man eat pussy
,
sexo forte
,
Hot Topic Canada
,
Craigslist Search All
,
Hentai haven
,
sex
,

As a 10 years veteran in the culinary industry, I have developed a passion for all things kitchen. With a deep understanding of food preparation and cooking techniques, I am a true kitchen specialist. My experience working in Khedmot kitchen has allowed me to hone my skills and become an expert in creating delicious and visually appealing dishes.
I am a creative and innovative chef, constantly experimenting with new ingredients and cooking methods to bring unique and memorable dining experiences to my customers. In addition to my culinary expertise, I am also highly organized and able to effectively manage a team of kitchen staff, ensuring that all tasks are completed efficiently and to a high standard.
I am dedicated to my craft and always strive to create exceptional dining experiences for my customers. Whether it's developing a new menu, training my kitchen team, or working with local suppliers, I am always looking for ways to improve and take my kitchen to the next level.
If you're looking for a skilled and passionate kitchen specialist, look no further. I am eager to bring my expertise to your team and help take your kitchen to the next level.