Greetings, coffee aficionados! Hi, I'm Joseph J. Williams. I've been using my Ninja blender for a long time to grind coffee beans. I can confidently say that it can indeed produce a decent grind. So, I've gained a lot of knowledge about them. Today, I'm excited to spill the beans on whether your trusty Ninja blender can pull double duty as a coffee grinder. Come with me and listen to my personal story about blending coffee beans with a blender. And learn about the problems I faced. Also, know the answers to all the questions inside you.
I've heard from several users that the Ninja Blender can grind dry ingredients. So today, first of all I will clear this matter to you.
Can Ninja Blender Grind Dry Ingredients?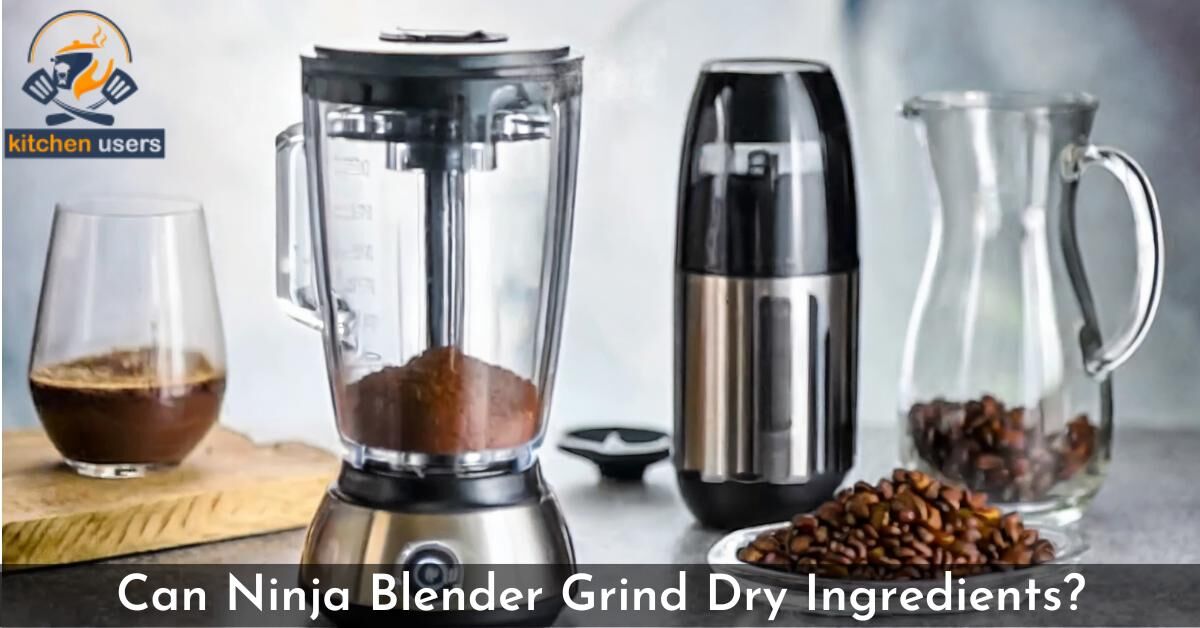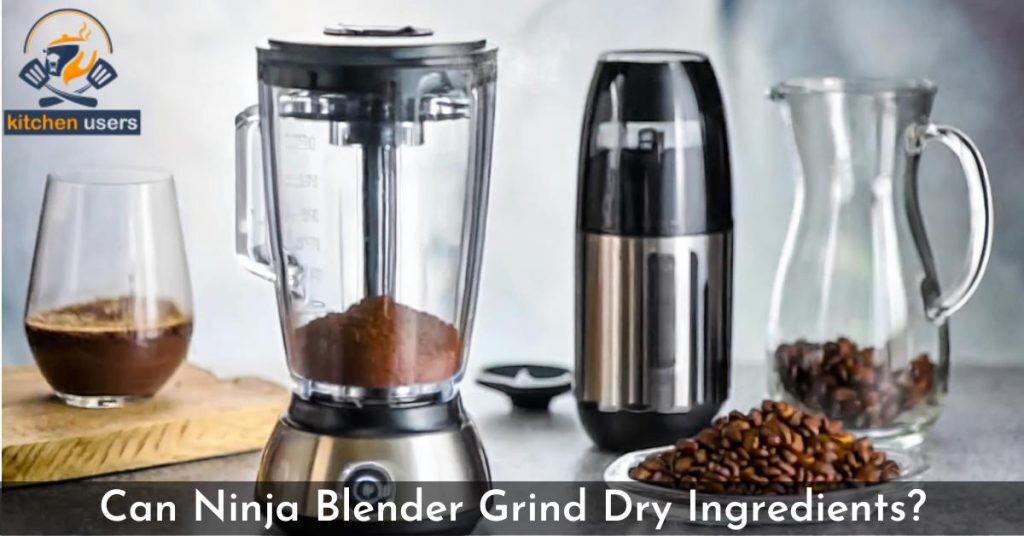 My Ninja blender can grind dry ingredients like nutmeg and cloves very well. I also grind almonds into almond butter and make homemade flour from grains. I made my own peanut butter the day before yesterday.
You will be surprised to know that the Ninja Blender blades are very sharp and can quickly cut through even the most stubborn ingredients. Also, see below for some additional explanations. I am very impressed with the performance of my Ninja Blender.
Below, I give a list of some dry ingredients that I used in my Ninja Blender. In this case, If you want to use them in your Ninja Blender, be sure to keep the power setting in mind with the list.
| | |
| --- | --- |
| Ingredient | Power Setting |
| Coffee beans | Medium-high |
| Spices | Medium |
| Nuts | High |
| Seeds | High |
| Powdered sugar | Low-medium |
| Flour | Low-medium |
| Oatmeal | Low |
| Granola | Low |
The exciting thing for me is that I can mix hot liquids. Do you know how to mix hot liquids in a ninja blender? If you don't know, then there is nothing to fear. Because I and our team member "Tammy E. Edison" researched and created a post for you " about mixing hot liquids in Ninja Blender. That post has many information; I hope this post is very helpful for you.
Can you grind coffee in a Ninja blender – (3 reasons it's perfect)
I have heard from many people that, "can I grind coffee in a Ninja blender? Although already answered above, yes, you can. It can grind not only coffee but also many other hard things, which we have listed above. But you have to remember the minimum wattage of the motor mentioned below. However, there are three reasons I share below that you can grind coffee in a Ninja blender.
Powerful Motor
I have found that Ninja blenders boast powerful motors that can grind even the toughest coffee beans effortlessly. It's important to get the most flavor and aroma from your coffee grounds. But keep in mind that your blender is above 250 watts of power. Because the 250-watt motor can't crush hard materials or coffee beans. Don't worry about your coffee beans not being ground if you have a Ninja above 250 watts of power.
Pitcher size
Generally, Ninja blenders are built in relatively large sizes. If you compare it with a coffee grinder, you can never compare it with a Ninja blender. As I have already said, pitchers are very large in size.
Blade Design
The Ninja Blender features sharp blades crafted from high-quality stainless steel, designed for grinding a variety of ingredients. The blades are not only sharp but can also grind evenly without adding any water.
Now, I will share with you "Methods for grinding coffee with your ninja blender.
Methods for Grinding Coffee with a Ninja Blender (Step-by-Step Techniques)
Start By Cleaning Your Ninja Blender
First of all, before plugging in my Ninja Blender, I clean the jar thoroughly. Do you know why? A few days ago, I ground the coffee without cleaning it, which made it smell bad and changed the taste.
So before using your Ninja Blender to grind the coffee, you must clean it. Also, ensure that there is no water or dust in the blender.
Get Your Blender Ready
Afterward, I got everything ready. I gathered the coffee beans and assembled the blender parts. This step ensured that my blender was safe and ready to grind coffee.
Fill The Container
Now it's time to put all the coffee in the blender jar, so I fill my Ninja blender cup with half or ¾ cup. Do the same; fill your blender jar half or ¾ full, depending on the size of the jar.
Tips: Never fill the jar so full that your blender jar is full in the morning. This is because it puts extra pressure on many things, including the blender's motor and gaskets, which have the potential to wear and break.
Pulse Your Blender
Now that I have poured the coffee beans into the Ninja mixer and used the pulse mode. Just this time, I have seen many users start with high speed first. It's not right at all. So I suggest you start with a low speed and increase the speed gradually.
You might be wondering how I know that the coffee beans are fully mixed. If you see these signs below, you will understand that the bins are completely mixed.
For example:
A consistent color has arrived in the coffee beans.
There are no bunches or bunches of beans.
Try running your fingers through the beans or ground coffee for evenness.
After mixing completely, pour everything into a bowl or container.
Now, it's time to clean Your Ninja blender.
So, now, I will discuss cleaning the Ninja blender by grinding coffee beans.
How To Clean The Ninja Blender After Grinding Coffee Beans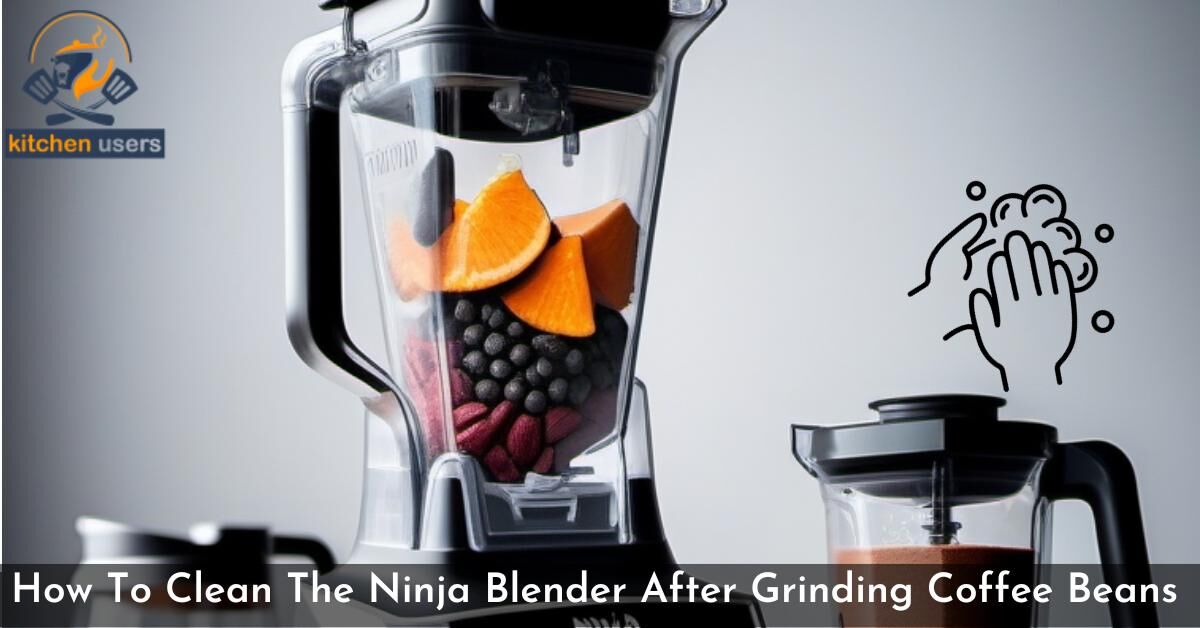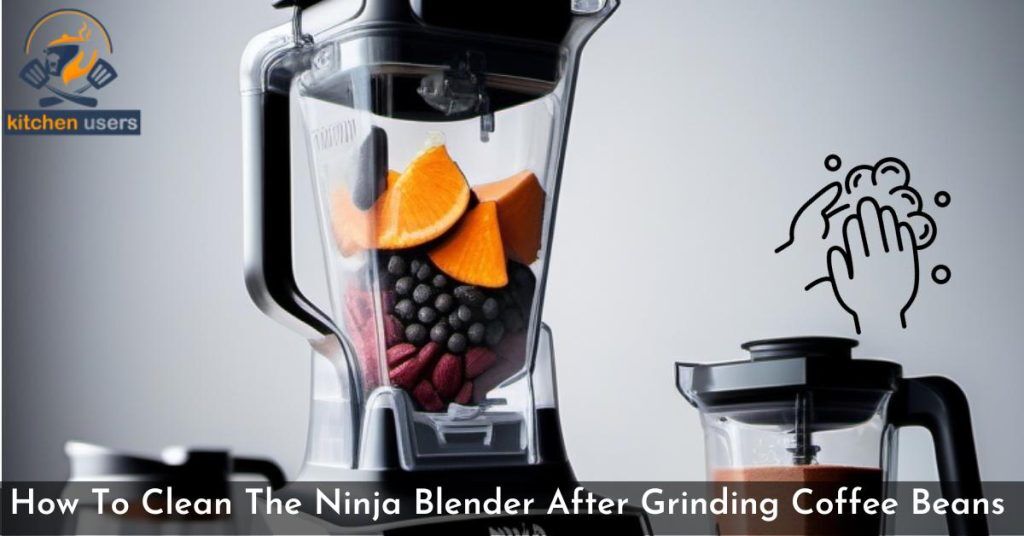 Cleaning your Ninja blender after grinding coffee beans is a straightforward process. Here are the steps:
Rinse The Blender Quickly
It's time to clean your Ninja blender. After grinding coffee beans, please rinse it under running water. This helps eliminate any loose coffee grounds and keeps them from getting stuck on the parts of the blender.
Handwash Your Blender
I think it's best to clean the blender by hand and that's what I do. Take the time to clean the blender as needed. Take the blender apart by removing the jar and blades if you can.
Finally, Use a sponge or dishcloth to remove any coffee residue still on these parts after washing them with warm, soapy water. Keep a close eye on the blade area because coffee grounds can get stuck there.
Wash Carefully
A few months ago, I cut my hand once while cleaning a blender blade. So, when you clean your Ninja blender, be careful when you wash it after grinding coffee beans. Be extra careful with the sharp blades, and wash everything well with warm soapy water.
After that, please rinse it to remove any soap or coffee residue. This method of cleaning your blender carefully makes sure it is clean and ready to use again.
After cleaning the blender, you can put your blender in the dishwasher. For keeping a blender in the dishwasher, you may be wondering: is it safe in a dishwasher? The answer is yes, But you need some specific parts name. If you want to know details the name, please look here: Can I Put The Ninja Blender In The Dishwasher.
Now, I will discuss the pros and cons of grinding coffee in a blender.
Pros & Cons Of Grinding Coffee In A Blender
Pros
Cost-effective: Using a blender for a coffee grinder is cheaper than buying a dedicated coffee grinder.
Versatile: The blender can do more than grind coffee; It has many uses in the kitchen.
Controls: You can control the ground level by pulsating the blender and customizing it to your liking, as I did.
Availability: Most people have a blender at home, so no additional purchase is required.
Cons
Flavour transfer: If your blender was used for other foods, it might affect the coffee's taste.
Blade wear: Grinding coffee can wear down the blender's blades over time.
Noise and heat: Blenders can be loud, and the heat generated might affect the coffee's flavor.
After that, I will discuss some FAQs on ninja blender To grind coffee.
Now, come to the final remarks.
Conclusion
Hopefully in today's post, I've been able to show you how to use a ninja blender to grind coffee. But definitely keep in mind the problems I have faced above. Remember not to blend anything too hot (82°C). Clean thoroughly after each use. I hope you found today's post informative to you. If you have any opinion on this matter, you can definitely let us know in our comment box. Your every word is precious to us.
play youtube
,
xvideos
,
porn
,
hentai
,
porn
,
xnxx
,
sex việt
,
Phim sex
,
mp3 download
,
MÚSIC MP3
,
Define Npv
,
hentai
,
free porn xx
,
Tom Life Insurance Review
,
Is It Better To Pay Credit Card Before Statement
,
Anime xxx
,
phim xxx
,
Free MP3
,
phim xnxx
,
Chinese Sex
,
phim xxx
,
xtube
,
Ncl Trip Insurance
,
gay brasileiro xxx
,
sex
,
BR sex
,
xxx
,
How Does Apple Music Voice Work
,
Jav hd
,
December In Washington Dc
,
black horny old man eat pussy
,
sexo forte
,
Hot Topic Canada
,
Craigslist Search All
,
Hentai haven
,
sex
,
Meet Joseph J. Williams, the renowned kitchen specialist who is integral to the kitchenusers.com team. With a passion for kitchen appliances and an unwavering commitment to delivering the best to kitchen enthusiasts, William has carved a niche in the world of kitchen technology.